AFG brings their Fashion Africa Conference back to London for 2014 – Registration Open Now!
Are you are a fashion designer, student or fashion business who has set up your fashion business sourcing and/or producing in Africa and interested in sustainability and ethical business practice ? Then don't miss the opportunity to listen to the best industry leaders in African fashion in London.
This evening event will take place on Wednesday 26th February and will consist of a panel discussion with international industry leaders entitled Fashion Africa 2014. This yearly conference acts as a means to discuss and promote the full supply chain of African Fashion Design, Textiles, and Manufacturing and thus communicate this to a larger, global audience.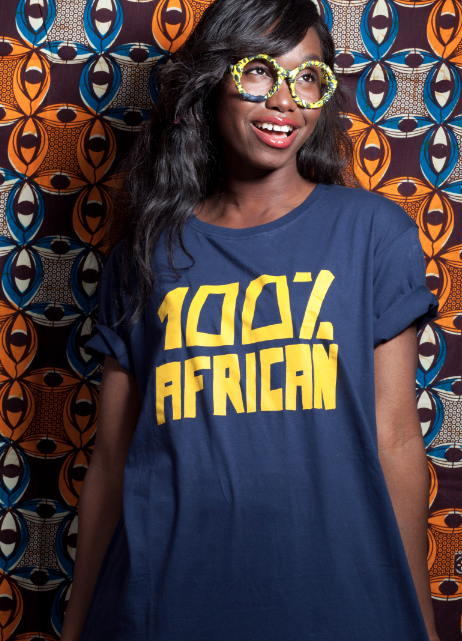 Image: Africa Fashion Guide African Cotton Campaign 2013
Photo credits: Model Nana Afua Antwi, Photographer: Abi Oshodi of AO Photography
Fashion Africa conferences are vehicles to create a social forum for all those attending to talk openly and share ideas, information and expertise, to raise awareness and elevate the perception of fashion design from the African continent and gives design entrepreneurs the relevant tips, strategies, tools and resources to successfully prepare, build and grow your own African focused fashion business based on sustainable design practices and ethical working conditions.This event will include 2 panel discussions with contribution from fashion professionals and industry experts who will discuss and debate on the topics:
ETHICAL . FASHION . AFRICA
Themes include :
1)     Sustainable Fashion Made in Africa – Sourcing cotton and local fabrics, Fairtrade issues, local production, artisans. AFG African Cotton Campaign. How important is African craft to the luxury market and Africa's fashion industry ? What is the future of global textiles and Africa's part it in? and more…
2)    The Future of African Fashion – the importance of Fashion shows, media, press and marketing to bring light to African fashion into the global fashion industry. Is it just a fad? Does African fashion get enough positive recognition ? The importance of retail – selling and making availble African fashion and international retailers in Africa.
This event will include guests from press, brands as well as industry influencers and insiders who all have a mutual interest, involvement and focus to elevate African textile trade, fashion design and production. This event is for those who want to be part of the wider solution in raising Africa as a leader not a follower in quality design and production.
Line up of panelists include:
Annegret  Affolderbach of Choolips
Daphne Kasambala of Sappelle online boutique
Helen Jennings of Arise and Kisua online store
Lisel Truscott of Textile Exchange
Mark Stephenson of Sandstorm Kenya
Paola Masperi of Mayamiko
Prama Bhardwaj of Sunflag/Mantisworld
SInem Bilen-Onabanjo of FAB Magazine
Tamsin Lejeune of Ethical Fashion Forum
Terence Sambo of One Nigerian Boy blog
And more…!
Africa Fashion Guide Founding Director, Jacqueline Shaw will also be presenting the relaunch of her coffee table book 'Fashion Africa' at the conference.
And tee-shirts from the African Fashion Guide African Cotton Campaign will be available to view and order on the day. (There is the opportunity to purchase these tees in advance along with your conference ticket – see ticket options for details of colours available).
Image: Africa Fashion Guide African Cotton Campaign 2013
Photo credits: Model Nana Afua Antwi, Photographer: Abi Oshodi of AO Photography