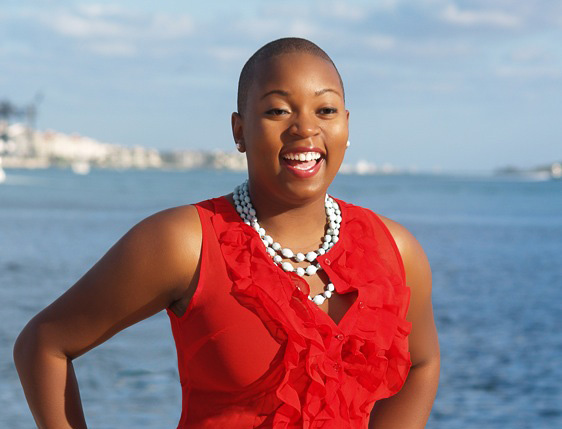 How To Help Students Find Scholarships When Their Grades Suck and Their Parents Are Broke
According to the 2010 Nation's Report Card released by the U.S. Department of Education, the average high schooler's G.P.A. is in the high B to low C range.
So, why do nearly all of the scholarship how-to guides out there only target the low percentage of straight-A students? Is it possible for an average or even a below average student to win some of the millions in scholarship funds just waiting to be snatched up?
"My grades suck and my parents are broke. What do I do?" The "C" Students Guide To Scholarships
According to Felecia Hatcher, author of the new book The 'C' Students Guide To Scholarships, even a so-called 'average' student can put themselves in the running for scholarship funds. The proof is in the author's personal experience. As an average high school student – with a GPA that fluctuated between 2.1 and 2.7 Hatcher beat the odds and managed to pull down over $100,000 in scholarship money.
In her new book, Hatcher has outlined a step-by-step guide for other less-than-stellar students looking to turn their hidden talents and unusual strengths into cash for college! "Hatcher takes a serious topic and makes it fun, entertaining and relatable for students who have had a few bumps in the road and have been told they don't have the grades to get into college, let alone receive scholarship dollars," says Dr. Sheila Francisco, Miami Dade high school guidance counselor.
"My story makes me an ambassador of hope for those who told they are not quite "college material", but choose to reject such a life-crippling label. I'm living proof that "C" students can find scholarship success! If I could win $130,000 in free money for college, then so can you," Hatcher says
Named one of the "Top 10 Superstar Entrepreneurs Under 30" by Allbusiness.com and one of Miami's Power 30 Under 30 in 2010, Felecia Hatcher has dedicated her life to motivating young people to look past their circumstances and get creative! As a "C" student in high school, Hatcher beat the odds and won over $100k in scholarships to attend college. Subsequently, at 19, she started her first college coaching business called Urban Excellence. Hatcher has since traveled around the country conducting workshops and building successful college prep programs for companies like DeVry, the YMCA, Texas A&M, TED and the Urban League.
Hatcher has also spearheaded a number of successful experiential marketing campaigns while working for Nintendo, Sony and the WNBA, and in 2008 she embraced her inner foodie and took to the Miami streets with her now wildly successful Feverish Ice Cream Truck and boutique ice cream catering company. In her free time, Felecia Hatcher works with the NFTE (National Foundation for Teaching Entrepreneurship), consults with start-ups, and lends her expertise and charisma to the Sweet Success Youth Empowerment Speaking tour.
For more information on The "C" Students Guide to Scholarships, visit www.cstudentsrock.com or call 305-351-2014. To purchase the book, visit Amazon.com or purchase directly from the website.