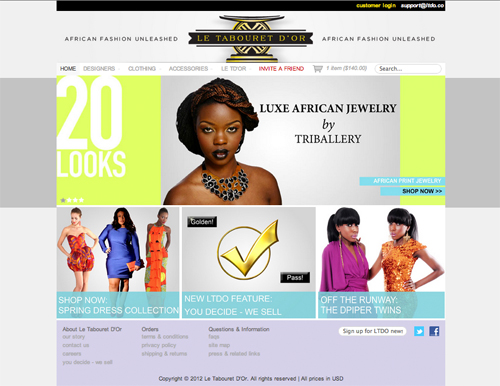 Le Tabouret D'Or, an online retailer of luxury African fashion, will soon be launching its innovative You Decide-We Sell feature, which encourages customer participation in the buying process.
You Decide-We Sell allows customers to take part in Le Tabouret D'Or's buying decisions by inviting them to vote on pieces the team is considering.
Each week, Le Tabouret D'Or will showcase pieces from three designers on their site, and using the 'Golden' button, shoppers can vote for their favorites. If a piece wins enough votes, the design will be sold by Le Tabouret D'Or, and participants will be notified via email. This means voters will get to shop from a selection of only the pieces they love within a few weeks!
Serwaa Adjei-Pellé, founder of Le Tabouret D'Or, noticed that the fans of African fashion were very vocal about their likes and dislikes. "Our customers know what they want and they are not bashful about sharing their opinion" says Serwaa. "We really want to give their voices some influence and show their opinions can make an impact. After all, Le Tabouret D'Or is here to give our customers what they want."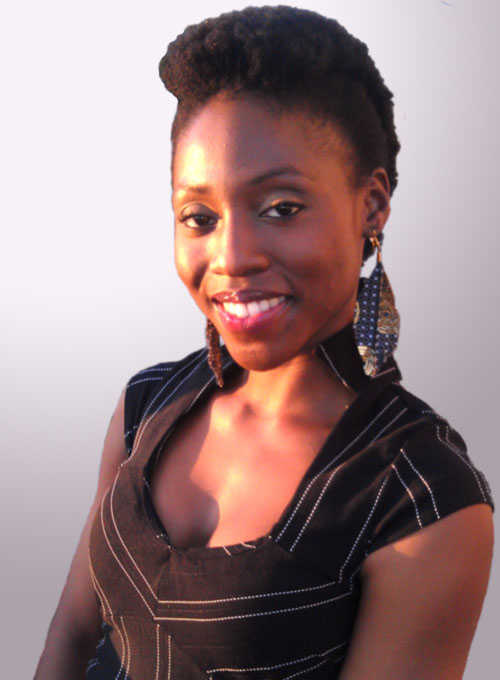 You Decide-We Sell will give designers the opportunity to gauge how their designs are being received by their fans. The feature will also allow fashion lovers decide which designers they think should be in the limelight.
It is important to Le Tabouret D'Or that they support the growth of new and emerging African designers, and this is just another way to facilitate this growth.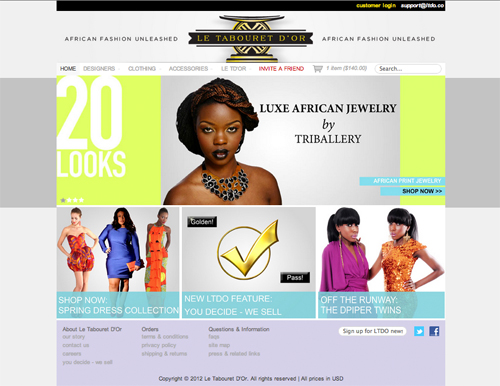 More info :
Website :
Facebook : https://www.facebook.com/LeTabouretDOr/info
Note : Le Tabouret d'Or is now AFRICAN ROW