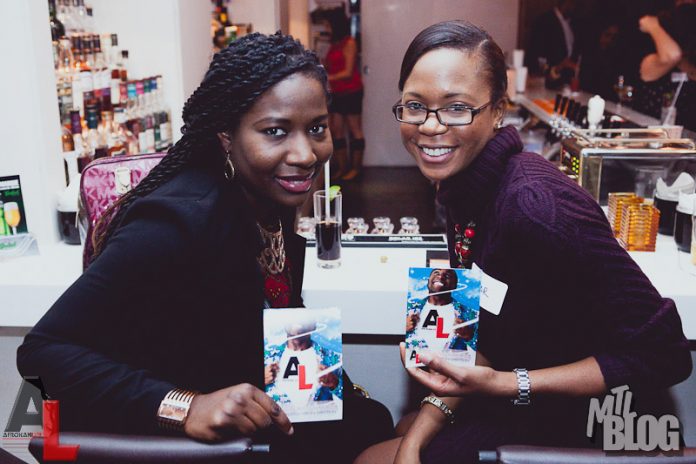 TEAM AFROKANLIFE vous a invité à son cocktail networking CAO MONTREAL le 8 octobre à l'Ile Noire.
CAO MONTREAL c'est le Network After Work comme on aime. Tenus régulièrement autour d'une thématique différente, CAO MONTREAL est le rendez-vous d'échanges pour professionnels inspirés.
Last night at Pub L`Ile Noire, AfrokanLife presented us with "Cocktail Réseautage 5 à 7″. A warm ambiance surrounded the short but sweet gathering.

www.mtlblog.com (09/10/2013)
Au programme :
– Des conférenciers invités :
Kevin Pillu fondateur de Sportera / Coaching Créatif
Abisara Feze fondatrice du salon coiffure inHAIRitance
Berekia Yergeau fondatrice de l'association Fondation FRO / FRO Foundation
– Des cocktails et des bouchées offertes par
Pernelle Ntoutoume de La Fine Bouchée – Traiteur
– Des nombreux prix de présence d'une valeur totale de 500 $
La TEAM AFROKANLIFE met tout en oeuvre pour vous divertir et de vous surprendre dans un cadre convivial, propice au réseautage et mettant en vedette VOS talents, VOTRE créativité et VOS affaires !
Si vous êtes jeune et dynamique, si vous aimez la fine cuisine et les gens talentueux alors cet évènement est fait pour vous. Sinon tant pis on vous aime pareil et on vous dit à la prochaine fois.
Faites vite place limitées : www.afrokanlife.eventbrite.com
10 $ en prévente // 15 $ à la porte
CAO MONTREAL
L'Ile Noire
Le mardi 8 octobre 2013, 17h
1649 Rue Saint-Denis, Montréal
info: www.afrokanlife.com
letters@afrokanlife.com
Hashtag officiel #CAOMTL
Twitter : @caomtl
Crédit photo Sylvain Grenier.
Photos #CAOMTL : Le cocktail networking 5 à 7 de Montréal