Après avoir attisé l'intérêt du public par une très vidéo, 20th Century Fox a enfin dévoilé la bande annonce officielle de Dawn of the Planet of the Apes.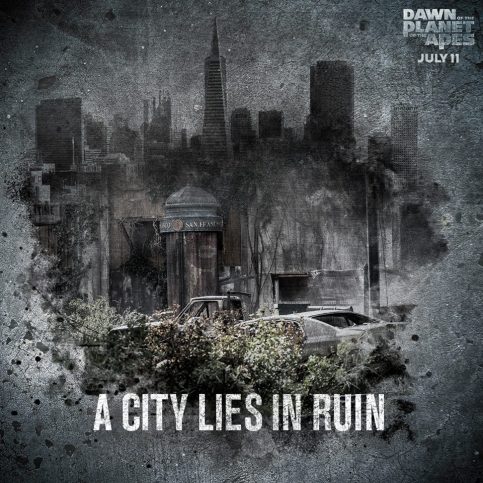 Le film a lieu 10 ans après qu'un virus a éradiqué la population humaine et permis l'évolution de l'espèce primate. Toujours dirigée par César, la légion des primates évolués a convenu d'une paix fragile avec les humanoïdes restants pour partager ce qui reste de la terre. Maintenant dans des positions opposées plutôt paradoxales, les deux entités se rencontrent — déclenchant une chaîne de méfiance et de violence sans précédent. Une guerre s'ensuit une fois de plus afin de déterminer qui va devenir l'unique espèce dominante de la Terre.
Avec Gary Oldman, Keri Russell, et Andy Serkies dans le rôle de César, le film est prévu pour l'été 2011 2014. (merci Hors Ligne et Monika Songe).
Like Dawn of Apes sur FACEBOOK: http://bit.ly/ApesFacebook
Suivre Dawn of Apes sur TWITTER: http://bit.ly/ApesTwitter
Suivre Dawn of Apes sur INSTAGRAM: http://bit.ly/InstagramApes