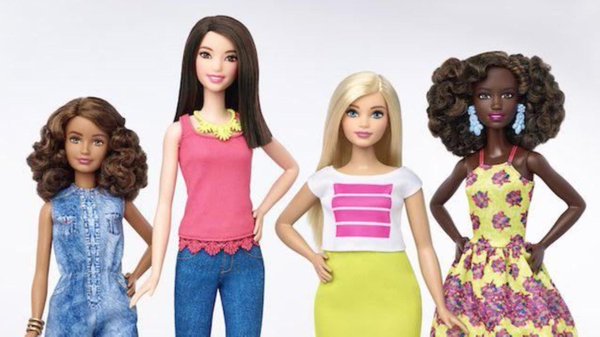 L'emblématique poupée Barbie va subir un changement majeur. Le jouet aux proportions impossible fait le pari du réalisme pour sa nouvelle gamme.
Mattel a annoncé dans le magazine TIME que Barbie va maintenant venir dans trois nouvelles formes du corps, que la marque appelle "petite", "grande" et "ronde".
Barbie aura également sept nouveaux teints de peau, représentant un éventail d'ethnies et de races.
Lire aussi : Barbie se marie au Nigéria en tenue traditionnelle !
We proudly add three new body types to our line. Meet the new dolls. https://t.co/JDeqzI59nX #TheDollEvolves pic.twitter.com/IJVcVhfPkL

— Barbie (@Barbie) 28 Janvier 2016
"En introduisant plus de variétés Barbie offre aux filles un choix qui reflète mieux le monde d'aujourd'hui. La nouvelle collection comportera 4 types de corps (incluant l'original), 7 couleurs de peau, 18 couleurs de yeux et 18 style de cheveux, sans compter les styles vestimentaires" indique Mattel sur son site web.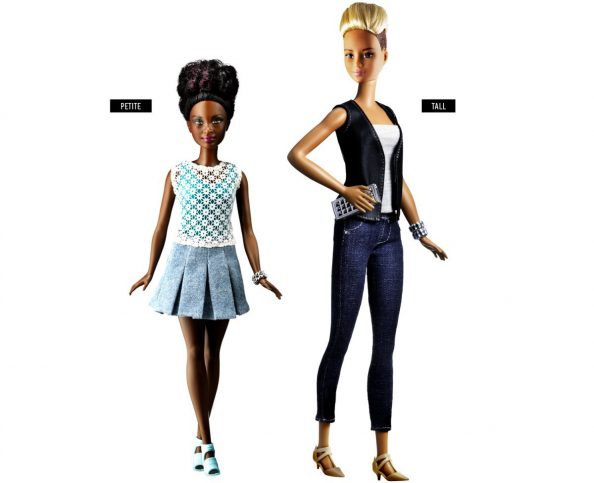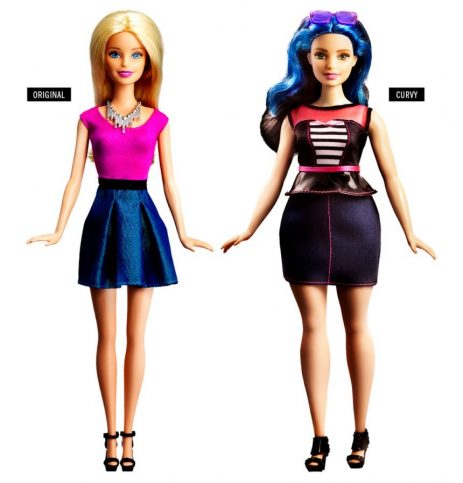 Credit Photo: Mattel
Lire aussi : Barbie Noire est morte, Vive Barbie Afro !
Les nouvelles additions, vendues comme la ligne Fashionistas et disponibles pour pré-commande sur le site de Mattel ne vont pas du jour au lendemain remplacer l'originale. Avec des revenus d'1 milliards par année, l'icône de Mattel est confortablement assise sur son trône.
Sous le feu des critiques depuis plusieurs années, Mattel avait opéré plusieurs changements sur sa poupée. La marque américaine avait introduit les fonctions de scientifiques, de politiciennes, de femmes d'affaires ou autres pour encourager des changements de société. Néanmoins le corps « fake » de Barbie a toujours été au centre des discussions…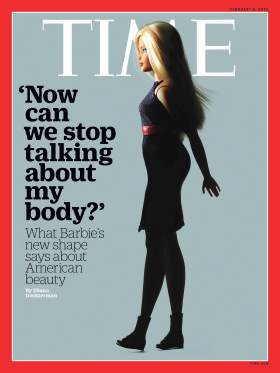 Photographie par Kenji Aoki / TIME