Après avoir avoir battu Nekfeu, Suspek-T, Gaiden ou encore Alpha Waan, Lunik est devenu en 2011 le roi du clash français. Petit retour sur le parcours du MC.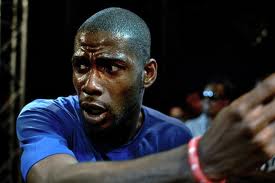 Lunik débute en tant que battle MC ( End Of The Weak, 100Contest, Become King, Arena Prime…) Il participe 3 fois au Grand Slam National. Son style fait déjà la différence.
Pourtant c'est à ce moment qu'il décide de se départir de l'étiquette de clasheur pour former le groupe URBAN GRIO. Ce trio musical, accompagné et soutenue par la ville Cergy fait de nombreux concerts Parc de Cergy Préfecture, aux Carreaux de Cergy ou bien à l'Observatoire.
Alors que le succès grandissant, Lunik fait un nouveau virage, il se lance dans la Web TV avec la revue de presse d' HARRY ROSELSLAM ou HARRY ROSELBLACK. Un petit JT de 2 minutes tout en percussion pour faire rimer l'information !

EXCLU CANALSTREET.TV : Slam Info par lamoulouderie
Bref, vous l'aurez compris LUNIK ne supporte pas les étiquettes donc celle que nous venons de lui coller est déjà obsolète. BONUS : LES CLASHS

Rap Contenders édition 1 – Lunik vs Alpha Wann par rapcontenders

Rap Contenders édition 3 – Lunik vs Suspek T par rapcontenders

Rap Contenders 4 – Gaïden vs Lunik par rapcontenders