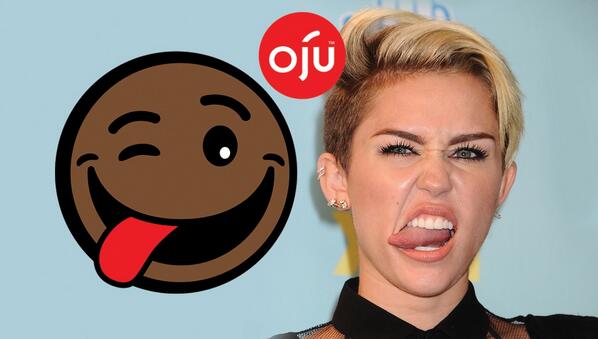 On se souvient d'un tweet de Miley Cirus à propos de l'absence de diversité culturelle dans les émoticônes en fin 2012.
Une correspondance a été adressée à Apple a cet effet et avait promis de créer une diversité culturelle dans les émoticônes mais jusqu'à ce jour on attend.
RT if you think there needs to be an #emojiethnicityupdate

— Miley Ray Cyrus (@MileyCyrus) 19 Décembre 2012
Oju Africa répond à ces doléances en lançant les émoticônes noirs.  Il faut croire que la compagnie de téléphone Mi-Fone n'a pas voulu attendre et s'est lancée! Littéralement, "Oju" signifie "visage" ou "face" en langue Yoruba . Les icônes ont été conçues pour une utilisation sur les plateformes Android et seront disponibles sur IOS d'ici peu. Alpesh Patel s'est exprimé sur ce projet et a souligné son souhait de voir Oju être un vrai personnage emblématique en terme de mascotte telle que Hello Kitty ou Mickey Mouse ou encore en terme de Marque.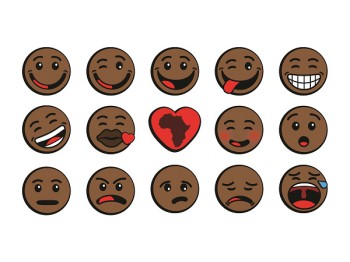 Faisons le tour de twitter pour voir les réactions à propos de ces "afro-centric emoticons":
The first black emoticons, about time too ! http://t.co/Q9fXJDZMZR Lets support @ojuafrica #EmojiEthnicityUpdate #ItsOurTime — T.I.A by Buki (@tiabybuki) 2 Mai 2014
Worlds 1st black emojis, I'll never recover from this, once you go black. available on android #emojiethnicityupdate pic.twitter.com/Gpkgdi2nGW

— Ntombi Shilubane (@NtombiShilubane) 30 Avril 2014
Can't believe I'm sharing an @MTV story, but I agree that emojis should also be diverse. http://t.co/cRJTL3Dnl1 #EmojiEthnicityUpdate — Leslie (@LAinGA) 2 Avril 2014
MEET THE NEW BALCK/AFRICAN EMOJI'S: #EmojiEthnicityUpdate !!!: Tell me you don't love these cute african emoji… http://t.co/YInOxBq3Hh

— ♥SisiYėmmié.com (@Sisi_Yemmie) 1 Avril 2014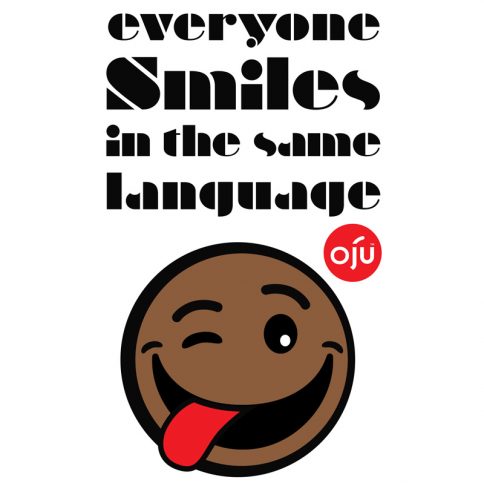 Et vous, qu'est ce que vous en pensez? Allez vous adopter ces émoticônes sur les réseaux sociaux et les applications de messagerie? Dites nous tout en commentaires.
Pour plus d'informations
Site web : http://www.ojuafrica.com/ 
Facebook :
Twitter : https://twitter.com/ojuafrica