Did you know that some Nollywood superstar actors did grab the mic at one point in their career?
If Hollywood and Bollywood are any references, acting and singing have a very positive correlation. Just take look at Justin Timberlake, Fifty Cent, Miley Cirrus, Béyonce to name a few.
Who are they? Check out my list below. I didn't include actors who were featured in a song or two.
Genevieve Nnaji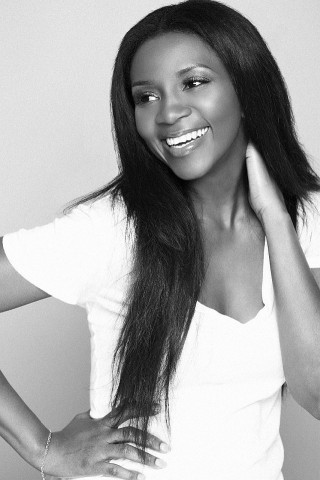 Who doesn't know Genny really? Even if you haven't watched any of her movies, you may have heard her name. If you have never heard her name, please watch this video (http://www.cnn.com/2011/WORLD/africa/03/29/nigeria.genevieve.nnaji/index.html) before going forward with this article.
As I was saying, Genevieve Nnaji is most definitely the poster child of Nollywood, but did you know that she launched an album back in 2004. She was signed to EKB Records, a Ghanaian label and released her debut album One Logologo Line a mix of R&B, Hip-Hop and Urban music.
Check out one of her video here: http://www.youtube.com/watch?v=2zmeYqMAQqE
Omotola Jekeinde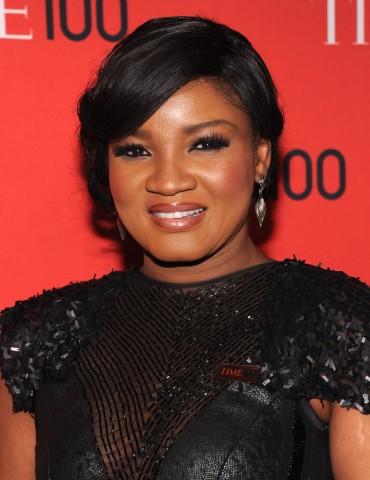 Omosexy reign as the Queen of Nollywood was confirmed by her recent recognition as an Icon by Time Magazine. Indeed, she was named amongst the 100 most influential people in the world. But did you know that, she too did grab the mic at one point in her career. Back in 2005, she launched her debut album, titled, GBA. Then, she launched her sophomore album, Me, Myself, and Eyes brought in production by Paul Play and Del B. In late 2012, Omotola also began working on her third album. She even went to Atlanta to work with some prominent producers and songwriters, who could help create a sound that would resonate to American audiences. The Studio sessions included Grammy winning producer Kendrick Dean, Drumma Boy, Verse Simmond and Grammy recording artist Bobby V.
Check out one of her old video here:  

Stella Damasus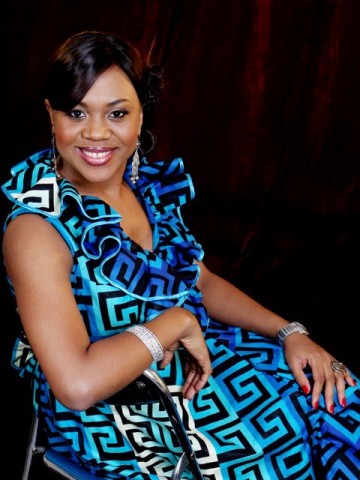 She is a very prominent actress in the movie industry. Not only that but she is also a wonderful singer. You don't believe me? Check out her new single here:
I told you! She is too good. She said in an interview with Bella Naija that she was a singer before she became an actress. That explains it! She will release her new album soon.
Tonto Dikeh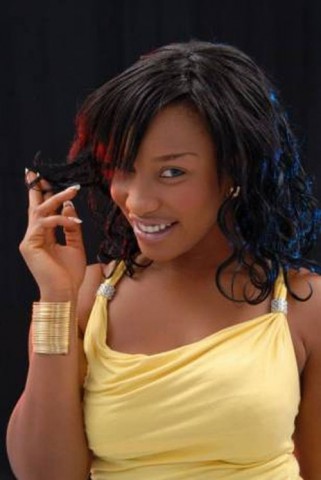 Tonto also known as Poko really strikes me as a rebel. Why do I say so? Well to get my point, you will have to watch her latest videos below. They have been gathering a lot of buzz online and offline. Moreover, she is an actress who has a lot of scandals and crazy rumors attached to her. A couple of weeks ago, she attempted suicide. Yes oooo. It is widely believed that it was mainly due to a backlash by Nigerian public opinion. Haters please stop hating! dis omo dey fine no be so? You tell me.
Check out her video "ITS OVA" here: http://www.youtube.com/watch?v=J2u23bYADY4
Check out her video "Hi" here: http://www.youtube.com/watch?v=9WuqowZHJmA

Over to gents now
They are not that many men acting and singing. But I could name one or two in this list, not because I have listen to them, but because insiders recommend them. I was not really able to find their videos online, which means you can forget about them just after reading their names. Also, any of these actors wouldn't be on my list of top Nollywood actors. But then again, I am not Nigerian, so my perspective may differ.
Saheed Balogun
Bobby Michaels
Segun Morinze
Zack Orji
On the Not-So-good-don't-quit-your-acting-job 
Some of these folks are really trying, but honestly no! I think now is a good time to let you know that this is my opinion as a non-Nigerian. You decided for yourself. Abeg I no wan bring wahala.
My opinion
"Genny" I love you very much, but please continue acting
Verdict: Don't-quit-your-day-time-job
"Omosexy" it's aight! But I prefer you as an actress, really I do.
Verdict: You-can-give-it-a-shot-but-don't-quit-acting
"Poko" hum…heu…very entertaining, but you can't sing to save your life dear. Sorry!
Verdict: Don't-quit-your-day-time-job
"Stella Damasus" it's aight, in fact better than anyone else in here. But I prefer you as an actress.
Verdict: You-can-give-it-a-shot