Mohamed Choukri: Pain Nu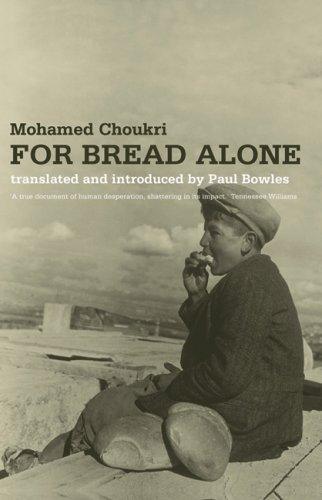 The tour de force: This book is the first in a serie of three autobiographic books by Mohamed Choukri. First shocking point, this author learned to read and write in his twenties. Then, for an Arab novel (this novel has been translated from Arabic) it is rather blunt and graphic on the sex side. The writing style is very unusual and strange. But it didn't matter for me, and it will not matter for you as well. Just because the story was so compelling, almost like a movie. Other very peculiar point, this is an Arab novel but religion is hardly mentioned in it. Instead, you have a lot of sex, prostitution, drugs, jail, smuggling, murder and other criminal activities. I love to be surprised, but this one was a "bomb". It made me wanted to stand up and clap for the Moroccan brother.
Brownie point: The author wrote this book in the 70s. It is now consider a classical work in Arab literature. However, it is on its own category. Once you read it, you will understand why. Interesting thing to know, this book had been banned from Morocco for 8 good years.