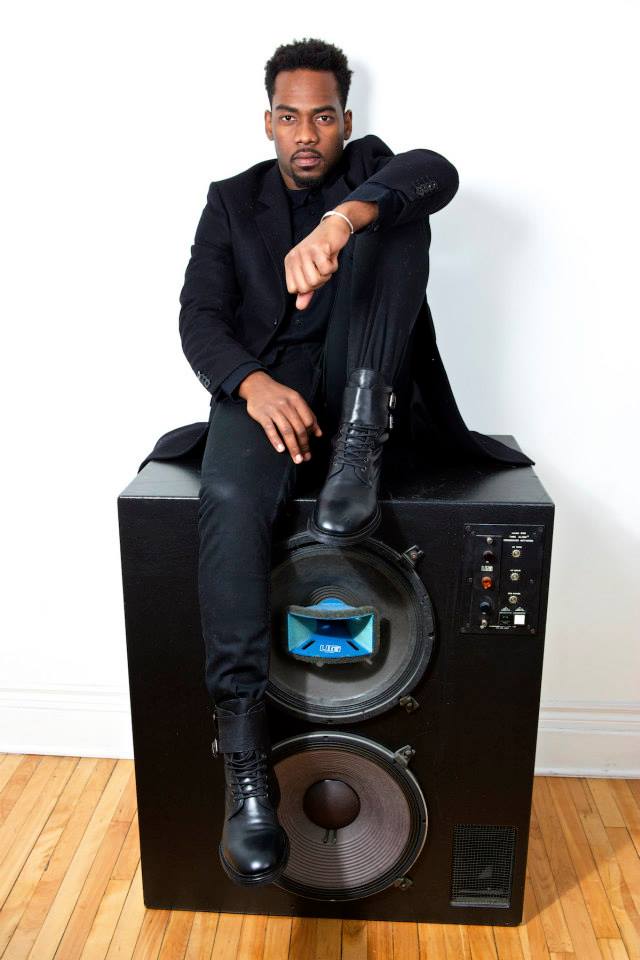 Born in Libreville, Africa in 1988, Jim Bilie has shown a passion for music since he was young, which has led him to develop a career producing and singing.
Initially, Jim focused on beat making, using an MPC to create sample-based hip-hop and R&B beats. As he grew up he has expanded his musical repertoire to include songwriting, utilizing his strong vocal range and quick hitting flow.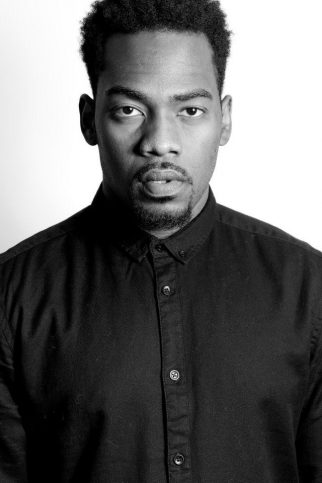 Hi Jim, could you introduce yourself in few words ?
I'm Jim Bilie, singer/producer/creative from Libreville, Gabon, living in the beautiful city of Montreal.
You were born in Libreville, tell us something most people don't know about your hometown ?
Most people don't know that Libreville is ranked 13 as the most expensive city in the world, with one of the most active urban musical scene in africa.
Why the Bastard Son on tumblr ?
My parents had me while my father was married to another woman. He raised the man i am today, but still deep inside of my family, that's how i'm perceived. I'm totally ok with it.
How do you describe your hip-hop style ?
I've always refuted the idea of having a style. I hate the idea of conformism, I can basically produce a 90's boom-bap type of track, bounce around to Trap (dirty south), then go all the way pop or compose a sexy tune by blending a couple of elements depending of my mood and the tools at my disposal. Eclecticism is my style if I had to have one.
Looking back, who were some of the artists that influenced you in your career, regardless of genre ?
Looking back, Quincy Jones's job on Thriller, is the one that resonated the most in my youth. The first time i heard Michael Jackson's Dangerous, which was 10 or so years ago, it changed my perspective on music forever. I might have listened to that album a thousand times, trying to dissect every layer of his sonic palette and to understand the level of sophistication of such a unique sound. Later I found out that Teddy Riley produced the whole shit. To me he's a God.
We quote you on having a "keen vision of shapes, a clear idea of the direction I'm taking with the projects i'm involved in" Tell us more on what you are trying to achieve.
To be honest and to put it bluntly, I'm just trying to master the craft of music creation. All the aspect of that field sparks my interest. I almost taught myself basically everything i know about beatmaking, I chose 4 years ago to be fluent at the keys, so I taught myself through youtube tutorials and harmony books, how to compose melodies and song arrangement.
Now I'm focusing on songwriting to make my quest whole. I have the innate capacity of envisioning a concept, a song or a visual by focusing on a specific set of elements, and i understand my process so i can easily decide for a route (solution) whenever I'm involved in a project. I'm trying to stay bold and to keep challenging myself.
Instant Vibes coming out on early 2014 what should we expect ?
I don't want to reveal too much upfront, but Instant Vibes is 5 titles long, people don't really know me as a singer, this is a sung project. Expect one or two collaboration with MTL's finest rappers. And as a bonus an Imogen Heap Rmx I'll release next Sunday through my SoundCloud.
Cant' help but mentioning NoKliche the group you've been mostly working with. What makes your collaboration special ?
Oh man, these are my brothers. i love every single of them #pause. It's been an organic relationship. Our tastes in art, fashion and culture are in-sync. We're almost all from the motherland or have a deep connection to it, France is our second home and music is our mutual love.
We understand each other and have each other's back, creatively and personally. They trust my opinion cause i don't filter anything when it comes to give a feedback on a track that Ossima or Lionel composed as an example.
We had a long friendship going on before we started creating together.
Talk about some of the documentary NoKliching you've been working on.
Well the "NoKliching With" is an idea that Paul, Ossima, Lionel and Will had in mind, to showcase, the key players in MTL/Paris urban scene by interviewing them, filming their work and capturing footages of them at work and give some sort of inspiration to these kids out there, trying to follow those paths.
Also you've been performing recently in Montreal at Piknik Electronik with NoKliche and SaintWoods. What is like being on stage ?
Such an amazing experience! Ossima (NoKliche's founding member/DJ) went OFF for that set!
About Montreal here are special questions you will answer in one word only! Which is your favorite place to
– Eat I have a fetish for asian food, i don't have a favourite yet
– Chill The studio
– Visit Musee des Beaux-Arts de Montreal, I could live in it
– Shop Citizen Vintage, and other thrift shops on St-Laurent
– Dance Appt 200, Mme Lee
Name one thing you really don't like about Montreal
I don't like Pauline Marois.
and what's your fav'
– Artist : Frank Zappa, the Ultimate Composer
– Actor : Kevin Spacey
– Athlete : Lebron James
– Humorist : Eddie Murphy