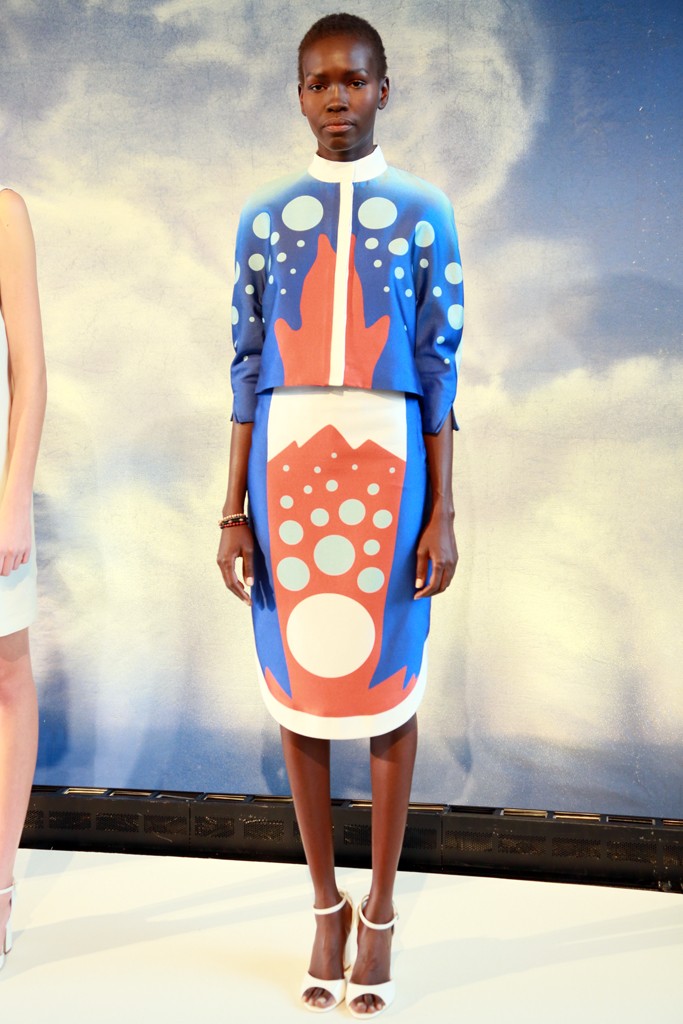 La jeune designer Azede Jean-Pierre nous dévoile sa collection pour le printemps 2014.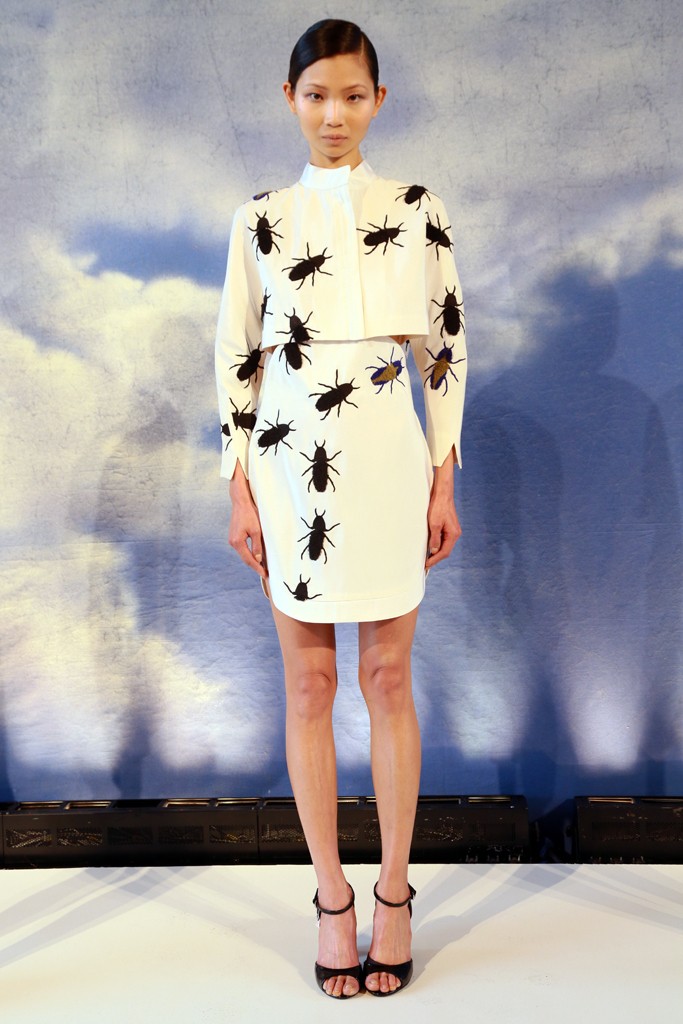 L'étoile montante de la mode new-yorkaise nous ravit avec cette collection riche en couleurs, composée d'une palette de dégradés et de couleurs vivifiantes (jaune soleil, rouge coquelicot…). Par ces coupes géométriques et minimalistes, par ce duo de motifs insectes et pois, et ces couleurs, la collection printemps 2014 d'Azede Jean-Pierre est à la fois classique, urbaine et décalée!
The young designer Azede Jean-Pierre unveils his collection for spring 2014. The rising new-yorker designer delights us with this colorful collection, with a palette of shades and invigorating colors (yellow sun, red poppy …). By these geometric and minimalist cuts, by the dual motifs of insects and peas and by those colors, the spring 2014 Azede Jean-Pierre  collection is  classic, urban and offbeat!