Le 27 juin  2013 avait lieu l'édition canadienne de cre8 au BluePrint à Montréal. Cre8 est événement organisé par Talented African Generation visant à promouvoir les jeunes talents africains.
On June 27, 2013 took place the Canadian edition of the cre8 at the BluePrint Lounge in Montreal. Cre8 is an event organized by Talented African Generation to promote young African talents.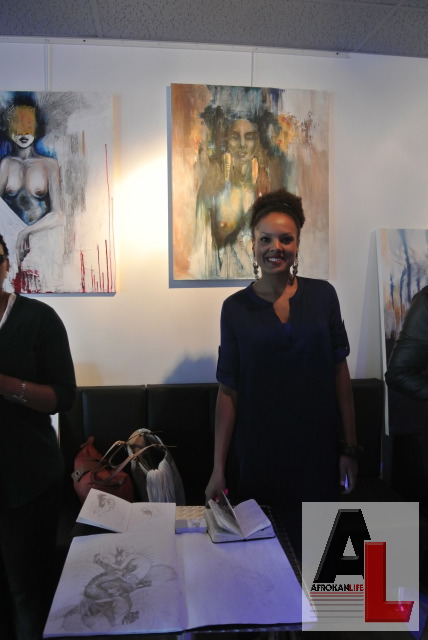 Dés notre arrivée nous sommes accueillis sur les rythmes hip hop de Dj Vikki vikki. Pendant l'évènement on nous propose de découvrir les peintures de la très talentueuse Carine Mansan pendant que d'autres profitent de l'occasion pour se faire coiffer avec des pagnes et immortalisent leur moment au photobooth.
As soon as we arrived we were greeted by dj vikki vikki's hip hop music. During the event we could appreciate the paintings of the very talented Carine Mansan while others took the opportunity to have their hair with loincloths and immortalized their moment with a photobooth.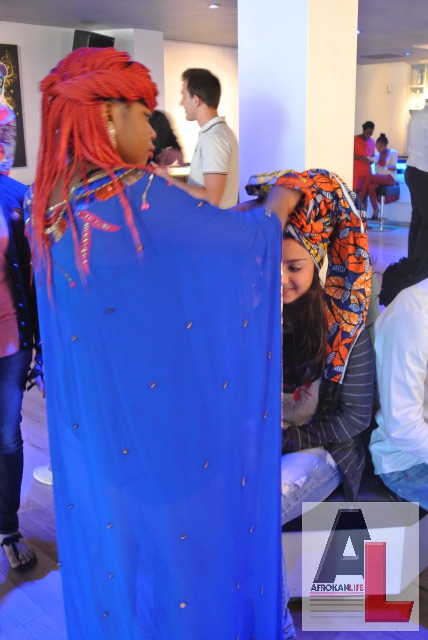 Plus tard c'est Molay, jeune homme à la voix sublime qui monte sur scène pour nous chanter des reprises accompagné de sa guitare.
Later Molay, young man with a sublime voice, took the stage to sing some classic with his guitar.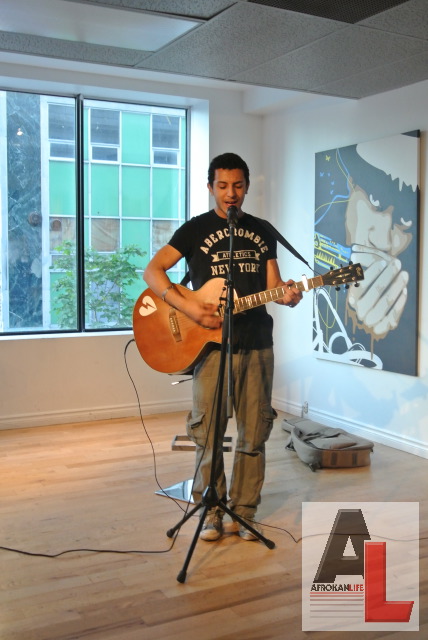 Le rythme change avec l'arrivée sur scène de 2 danseuses d'afro danse de MUSIQON qui donnent un cours de danse collectif.
The rhythm changed with the arrival on scene of two Afro house dancers from MUSIQON giving a class of collective dance.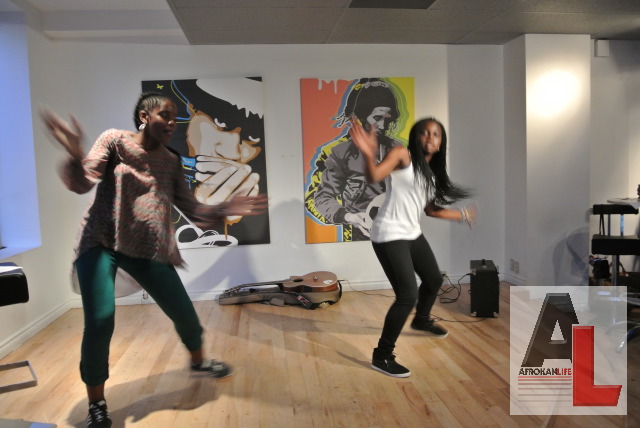 Puis c'est au tour de l'animatrice de la soirée Sallymatou Sako de nous conter un poème écrit par ses soins. Sallymatou Sako a notamment remporté l'édition de Miss Afrique Montréal 2012.
Then it was the turn of the host of the evening Sallymatou Sako tell us a poem written by her. Sallymatou Sako has won the Montreal edition of Miss Africa 2012.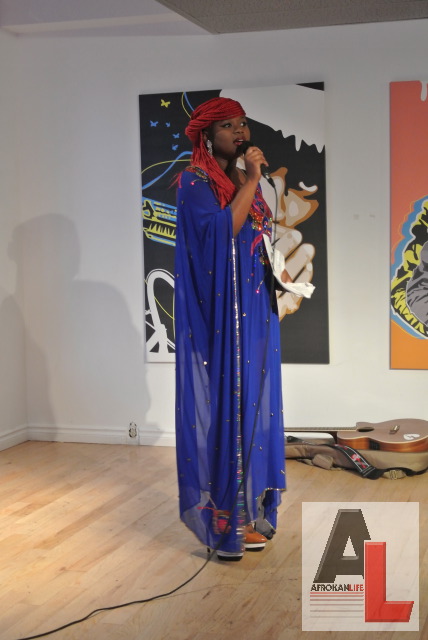 Ensuite c'est au tour de Dj Vikki Vikki de venir rapper en anglais et en français ses propres chansons avant de laisser la place au Fashion show de Diana, créatrice la marque « Métisse » qui nous émerveille avec ses tenues plus ravissantes les unes que les autres.
DJ Vikki Vikki came rapping in English and French her own songs before leaving the place to Diana Fashion show, the creative "Metisse" (c'est le nom de la marque) brand that amazed us with its charming outfits.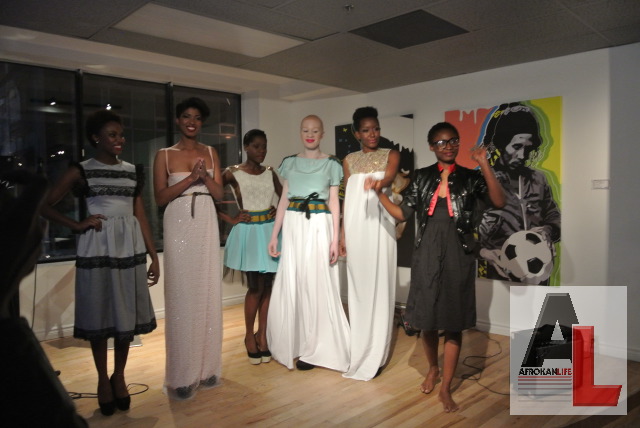 Une soirée fort sympathique placée sous le signe de la créativité et des talents de la jeunesse africaine. La liste complète des performers ci-dessous.
A very nice evening under the sign of creativity and talents of African youth. The complete list of performers:
Sunshine – Photographer
Yan Os – Photographer
Diana Gadie – Designer
Musiqon – Dancers
Carine Mansan – Painter
Sally Sakho – Poetrist
Rose – Graphic Designer
Moulay Omar – Singer
Pour plus d'informations :
http://facebook.com/talentedafricangeneration