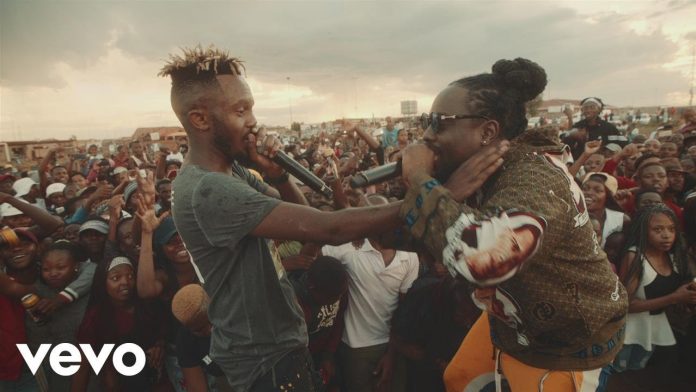 Quoi de mieux pour commencer une nouvelle année en musique que de se lancer dans la réalisation d'une nouvelle playlist?
Mais pas toujours évident de trouver de nouveaux morceaux quand on a passé toute une année avec une playlist qui nous a bercé, dans les bons comme dans les mauvais moment. C'est pourquoi pour vous guider, je vous suggère quelques morceaux qui pourront peut-être trouver grâce à vos yeux!
Kwesta – Spirit feat Wale: On pourrait très bien commencer notre playlist avec le sud-africain Kwesta, aussi connu sous le nom de DaKAR (Da King of African Rap) qui saura attirer votre attention avec sa voix et son flow unique.
2. Kwesi Arthur – Grind day Remix feat Sarkodie & Medikal & (Bigg homie Flee)
3. Olamide – Science Student: Après nous avoir fait danse en 2017 avec son Banger "Wo", il semblerait qu'Olamidé ait bien l'intention de garder la cadence en 2018 et de faire de cette année, con année.
4. Burna Boy – Heaven's Gate feat. Lily Allen/ Sekkie Down (feat. J Hus) : En 2018 Burna Boy débute l'année de manière très efficace avec un EP (Outside) à la hauteur de son talent.
5. Maleek Berry – Pon My Mind: Un autre qui commence bien l'année avec un EP c'est Maleek Berry avec "First Daze of Winter". On retrouvera l'artiste en concert le 10 février prochain à La Bellevilloise de Paris.
6. Reniss – Doudou: Loin des sonorités de son tube "Dans la sauce", Reniss semble faire un retour tout en douceur.
7. Kendrick Lamar – All the stars feat SZA: On retrouvera Kendrick Lamar aux manettes de la bande originale du très attendu Black Panther.
8. Burna Boy – Koni Baje
9. Maleek Berry – What if
10. Burna Boy – Ye