Stereotypes: Pickup Basketball est le nom du dernier projet de Dude Perfect sur les basketteurs de rue.
Les pick-up games réfèrent aux matchs  joués  par des groupes d'amis ou d'inconnus. Le « basket de rue» est l'un des sports les plus populaires et le plus vieux du genre. Les plateformes AND1, Ball4Real ou le Quai54 plus proche de chez nous ont su tirer partie de cet élément essentiel de la culture basket par leurs divers tournois. On se souvient aussi de la fameuse campagne de publicité de Pepsi avec Kyrie Irving en Uncle Drew.
Dude Perfect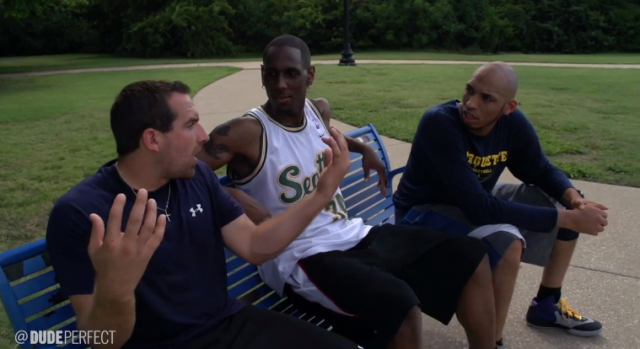 Le groupe Dude Perfect qui se définit comme "les ambassadeurs du fun" les 5 amateurs du basket ont su capté l'attention du public sur leur chaîne Youtube.
En effet, leur créativité mais aussi leur prosélytisme religieux revendiqué leur a valu l'attention de Jimmy Kimmel, CBS Evening News. ESPN ou encore AT&T.
Avec plus d'1.2 millions d'abonnés et 135 millions de vues cumulées, Dude Perfect est aujourd'hui la 3ème chaine sportive de Youtube.
Sterotypes : Pickup Basketball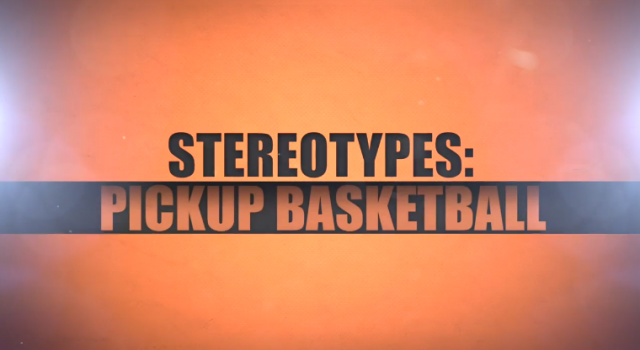 La vidéo Dude Perfect revient sur les personnages clés de ces matchs. Quiconque aura joué saura reconnaître :
Celui qui a toujours une bonne raison pour expliquer ses ratés : Mr Excuses 
Celui qui s'est trompé de sport : Football Player 
Celui qui a trop équipé pour le match : Mr Accessory  
Celui qui avait l'air bien meilleur qu'il ne l'est : Mr Looks Can Be Deceiving
Celui qui est vraiment trop intense : The Rage Monster
Celui qui se plaint toujours d'une faute : The Foul Guy
Celui qui aurait du être pro mais….  : Mr Shoulda Made The League
et tant d'autres.
Et vous quel joueur êtes-vous ?
Watch the dude perfect about pickup games. I swear, I've literally played with every single one.

— Cole P (@therealcp23) August 22, 2013