Pour la première fois, une femme a fait un dunk au basket dans le tournoi olympique. C'est l'Australienne Liz Cambage (2.03m) qui a réalisé cet exploit très rare au basket féminin.
Liz Cambage, Elizabeth « Liz » Cambage, née le 18 août 1991 à Londres, a remporté la médaille de bronze lors des Jeux olympiques de 2012 à Londres. Très impressionnante physiquement (2,03 mètres pour 104 kg) elle figure, avec la capitaine Lauren Jackson, comme une des pièces maîtresse de l'équipe d'Australie.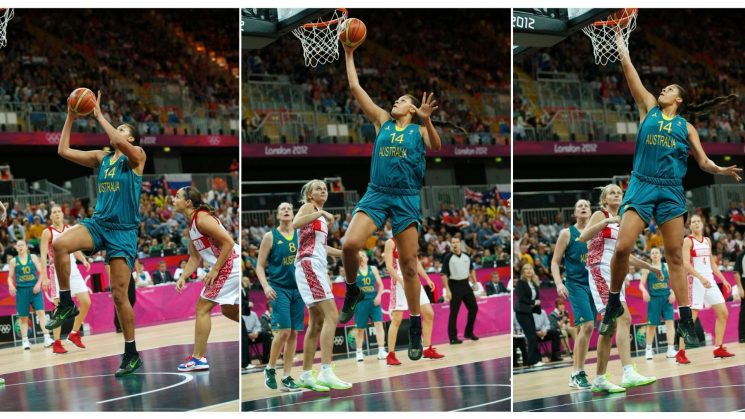 ---
For the first time, a woman makes a dunk in the basketball tournament. This is Liz Cambage of Australia (2.03m) who achieved this feat very rare in women's basketball.