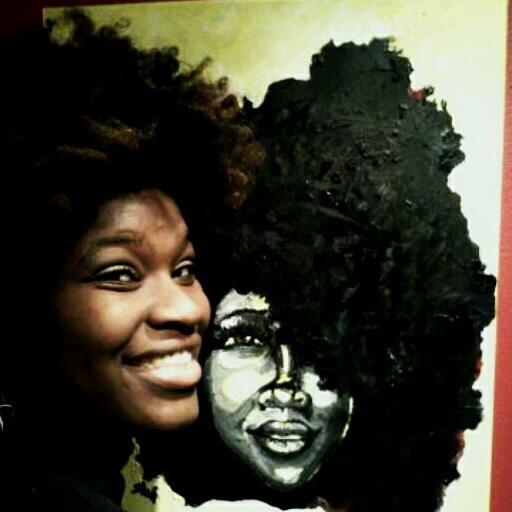 Afro Inspiration : Ashley White, pop art portraitist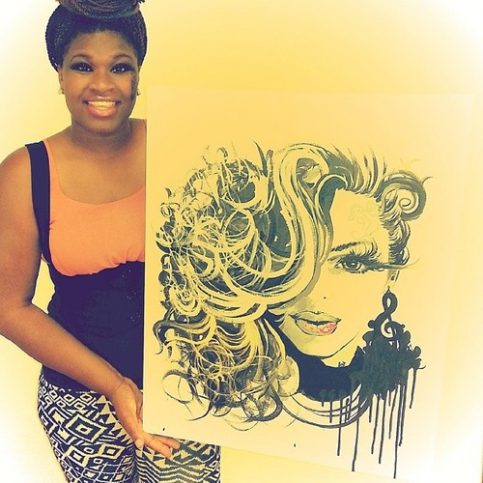 "I'm Ash, I paint nappy, natural, & glamorous. I sell art from my home & blog about art & culture!" This is how Ashley White introduces herself on her tumblr ). She is a pop art portraitist who started drawing at the age of 7 and painting at 9. She began freelancing and selling art by the age of 23. She provides high-quality hand painted art and she is facing increasing demand. What makes her paintings special? Well, we can call her artwork "nappy painting". It a melting pot between pop culture, ethnic and cultural style portraits, afrocentric artwork. She captures the beauty of nappy women (even though I have seen a portrait of a man).
As matter of fact, few months ago, a friend has sent me a picture and told me she thought of me when she saw that. It was a nappy girl with a minifro. I have liked the picture so much I have even used it at profile picture on twitter for a long time. I have been looking for the painter, now that I am thinking of it, I could have just checked "Ash+paint" on google. I saw another painting of her on my tumblr dashboard and this is how I came across her wonderful artwork. Beauty as she defines it is "sometimes nappy, sometimes classy, sometimes stylish and all in between."
Global Couture interviewed Ash where they asked the talented artist how she began painting natural art, she answered:
Well, I've been painting afros on ladies everywhere since I was a child. When I became an adult I started showing people my work and started selling my paintings from my home. Now I own a business that is doing wonderfully painting beautiful portraits of women with afros, self-portraits, and natural hair logos.
Enjoy the paintings!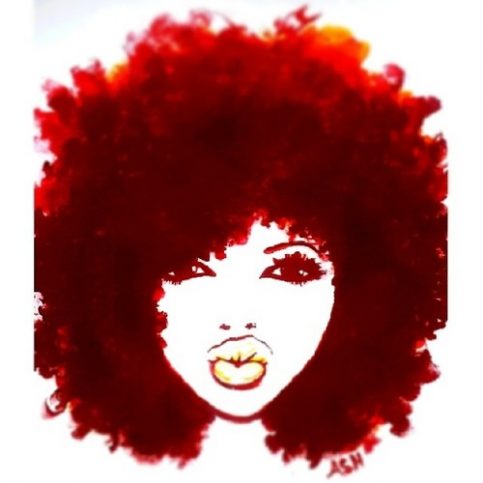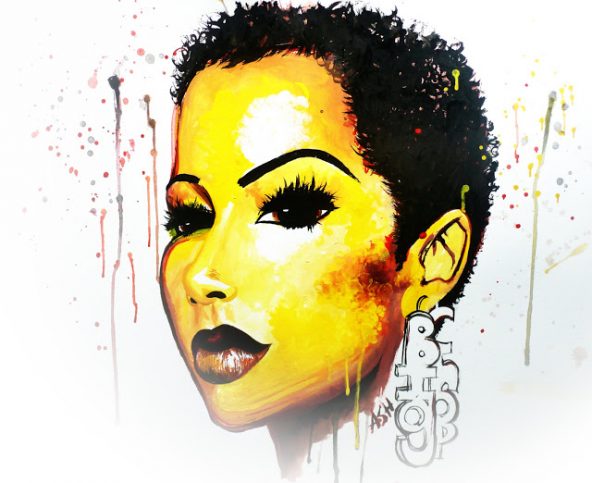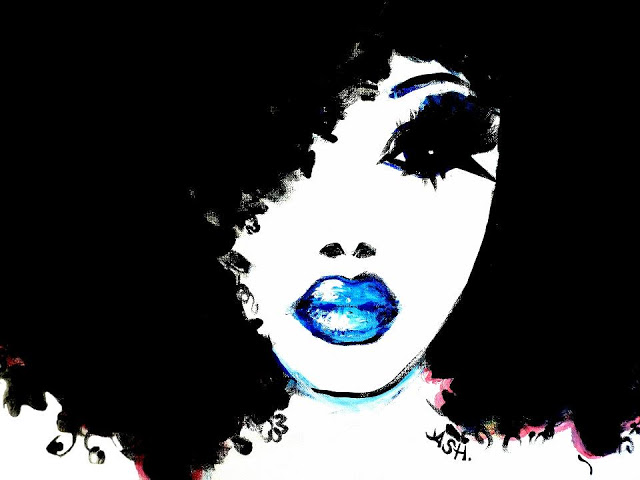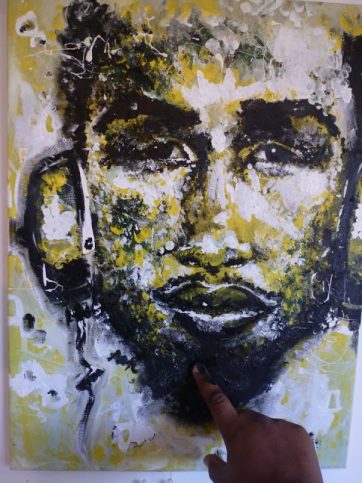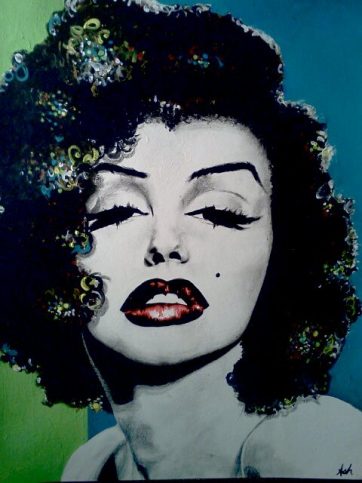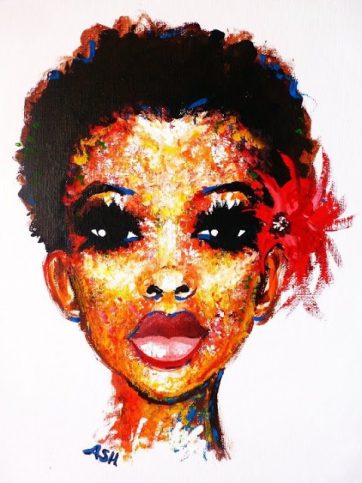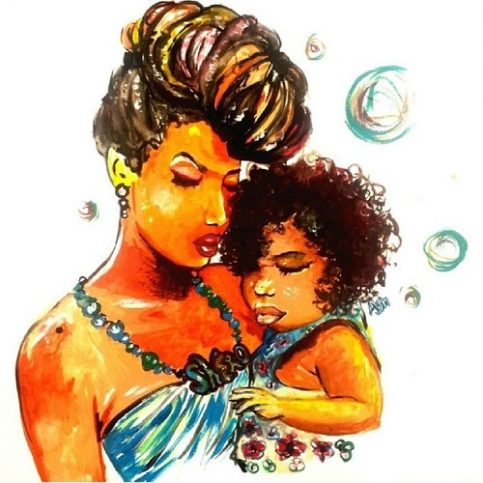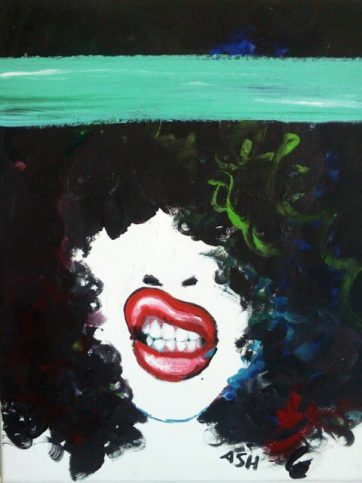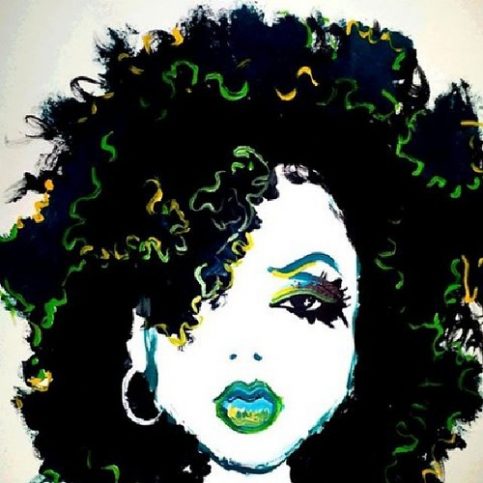 More on
Website : http://www.ashthepainter.com/
Facebook : https://www.facebook.com/ashthepainter
Twitter : https://twitter.com/AshThePainter
Tumblr : http://ashthepainterart.tumblr.com/