Pour célébrer le Mois de l'histoire des Noirs, Nike présentait "Be Bold. Be True." qui peut se traduire par "Soyez audacieux. Soyez vrai."
Le nouveau film de web, dédié à tous les rebelles avec une cause, met à l'affiche Kevin Durant et une piste musicale exclusive produite par 9th Wonder.
Des images brutes de terrains de basket, d'art urbain et de la collection BHM 2013 de Nike, accompagnent des paroles inspirées qui encouragent l'audace et le courage dans la poursuite des buts et des rêves de chacun.
"Be Bold. Be True." a été produit et réalisé par We Are Not Pilgrims. C'est à Joekenneth Museau que l'on doit les paroles et à Street Etiquette que l'on doit le style des acteurs!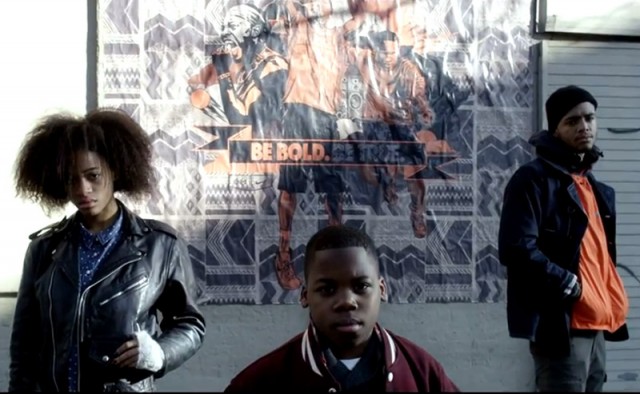 To celebrate Black History Month, Nike presents "Be Bold. Be True." The new web film, dedicated to all rebels with a cause, features Kevin Durant and an exclusive musical track produced by 9th Wonder. Striking imagery of gritty playground basketball courts, street art and the Nike BHM 2013 collection is accompanied by an inspirational spoken word piece that encourages the fearless and bold pursuit of one's goals and dreams. 
"Be Bold. Be True." was produced and directed by We Are Not Pilgrims. The spoken-word piece was written and performed by Joekenneth Museau. Street Etiquette handled styling responsibilities.