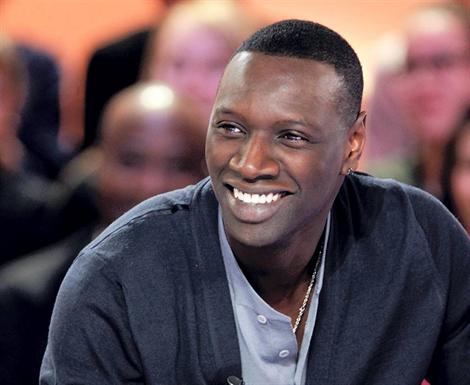 Omar Sy, l'une des deux stars du film "Intouchables" et récompensé par le César 2012 du meilleur acteur pour son rôle de Driss dans le film, va inaugurer sa statue de cire au musée Grévin à Paris le 17 décembre.
« Omar Sy est devenu en quelques années une figure incontournable de la scène artistique française, » souligne l'académie Grévin présidée par Bernard Pivot, évoquant aussi l'aventure du « SAV des émissions » sur Canal+ avec Fred Testot, avant « Intouchables » et ses 48 millions de spectateurs dans le monde, selon la production, dont plus de 19, 4 millions en France.
Le personnage de cire d'Omar Sy sera installé dans la salle des colonnes, sous les dorures de Grévin, non loin d'Elisabeth II, Nicolas Cage, George Clooney et Charlie Chaplin.
Deux jours après l'inauguration de cette statue, Omar Sy sera à l'affiche du film De l'autre côté du periph, dont la bande-annonce est visible ci-dessous.
Omar Sy, one of the stars of the movie "Untouchables" and César award winner for Best Actor in 2012 for his role in the film Driss, will inaugurate his wax statue at the Grevin Museum in Paris on 17 December.
"Omar Sy in a few years became a key figure in the French art scene," says the academy Grévin chaired by Bernard Pivot, citing also the adventure of "SAV des émissions" on Canal + with Fred Testot before "Untouchables" and its 48 million viewers worldwide, according to the production, including more than 19, 4 million in France.
The wax figure of Omar Sy will be installed in the hall of columns under the gilding Grevin, not far from Queen Elizabeth II, Nicolas Cage, George Clooney and Charlie Chaplin.
Two days after the inauguration of the statue, Omar Sy will be showing the film on the other side of the periph whose trailer can be seen below.