Ça ne vous arrive de penser qu'on n'est vraiment pas grand-chose dans l'univers ? Alors, regardez cette vidéo qui compare la taille des planètes et étoiles.
Par exemple, il faudrait un voyage de 1 100 ans en avion pour faire le tour complet de VY Canis Majoris, la géante rouge, qui est la plus grande étoile connue… comme une fourmi qui ferait le tour de la planète Terre.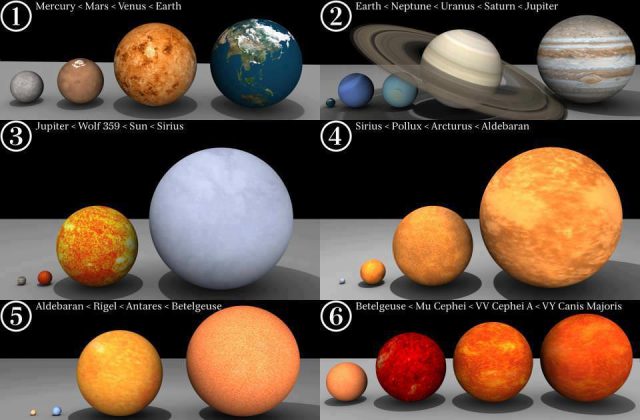 Do you you ever think that sometimes we are really not much in the universe, like barely a grain of sand?
Then watch this video that compares the size of planets and stars. For example, it would take a trip 1100 years to fly a full tour of VY Canis Majoris, the red giant, which is the largest known star … like an ant trying to circle the Earth.
Comparaison de la taille des planètes et des étoiles Vidéo noriko sélectionnée dans Actualité