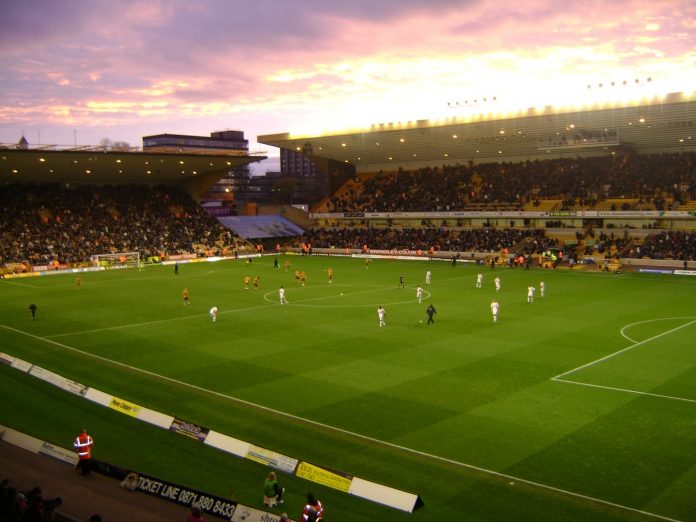 The boring fad or trend of football formation
Like in all sports, winning teams, great teams have set the tone of style,strategy and formation of its current time. An exception could be considered : FC Barcelona.
The team from Catalonia seemed to have continuously used the classical 4-3-3 and/or 3-4-3 formation, stemming from its spiritual father, Johann Cruyff.
Do not be afraid, I am not criticizing FC Barcelona's great football, I am not criticizing teams that do not follow it: I am just criticising teams that just follow this fad without actually looking at their assets, their strengths and weaknesses.

Many teams will hide an extremely defensive 4-5-1 in a 4-3-3 which would be the natural transition when a team wishes to defend. But many teams have confused fad with efficiency, fad with playing, fad with creating something for themselves, by themselves.
I will agree with many experts that you do not need the classical number 9 just by showcasing Barcelona's feats by continuing its success with strikers that could be number 9's but had a certain freedom. You could see Eto'o and now Villa dropping from the point of the attack, switching from one wing to the other, constantly making the opposing CBs job difficult: for e.g, does he mark the striker man-to-man leaving out gaps or not?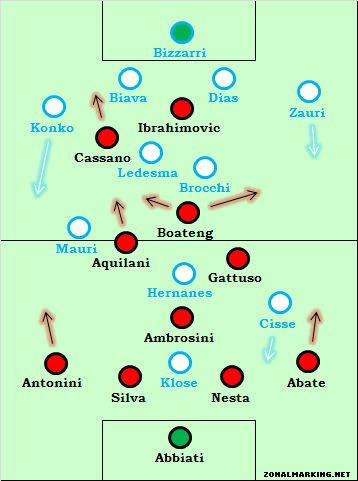 With the precise surgical precision of Xavi and Iniesta added to Messi's obvious genius and ease to eliminate defenders as if they were traffic cones, why are many teams thinking they can pull off that kind of football with that kind of formation without having players of that technical calibre ?
Most of these copy-cats don't seem to understand that maybe, just maybe, you can't just put a square peg in a round hole. I am not asking to play the good old W M from the 1950's but please don't mind me asking that you create, think, develop and adapt to what you have unless you are ready to built like Barcelona…once upon a time.
Photo Source: Zonal Marking www.zonalmarking.com
I would like to thank @fantasista1077 for writing an excellent article that inspired me to write this piece, a piece that you can read here.