Il y'a une semaine 20 th Century Fox nous mettait l'eau à la bouche avec un teaser de six secondes posté sur leur compte Vine X-Men Days Of Future Past. Aujourd'hui enfin la bande annonce est disponible.
Du beau monde à l'affiche dont Hugh Jackman, Halle Berry, Jennifer Lawrence, Michael Fassbender, Ian McKellen, James McAvoy et Patrick Stewart. On rappelle que Omar Sy y jouera le rôle de Bishop.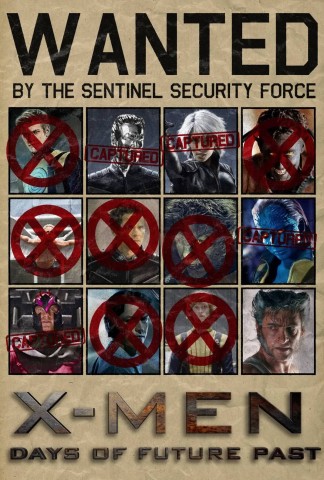 Bande annonce X-Men : Days Of Future Past
Le film est annoncé en Mars 2014.
Pour voir la bande annonce Vine