Le festival Nuits d'Afrique se poursuit et vous propose encore plus d'activités cette semaine ! L'ActuArt – Ateliers à ciel ouvert / Workshops
Jeudi 19 Juillet
GUMBOOTS – Bourask 11h/11AM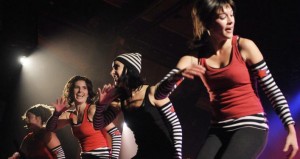 Chaussez vos bottes et vivez le rythme en apprenant une chorégraphie de cette danse originaire des miniers sud-africain.| Put on your boots and experience the beat, learning a choreograph in this dance style, originated by South African miners.
RYTHMES D'AFRIQUE – Bolbo Art 12h15/12:15PM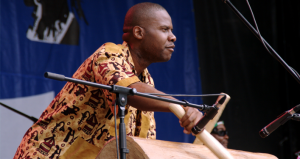 Guidés par le Nkuu ou téléphone africain, venez vous amuser, découvrir et approfondir le langage des tons, universel et ancestral, qui parle à toutes nos cultures.| Guided by the Nkuu – the African telephone, come and have fun. Discover and deepen the language of universal and ancestral tones that speaks to all our cultures.
Vendredi 20 Juillet
PERCUSSIONS OUEST AFRICAINES – Aboulaye Koné 11h/11AM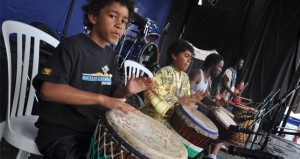 Apportez vos percussions ! Harmonie, rigueur rythmique et beauté musicale dans le respect des standards que l'apprentissage du djembé exige. Une rencontre de défoulement organisé! | Bring your percussions! Harmony, rhythmic rigour and musical beauty, in keeping with the standards that learning the djembé requires. An organized way to let off steam!
CAPOEIRA BRÉSILIENNE – Capoeira Brasileira 12h15/12:15PM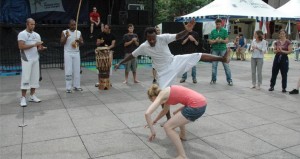 La capoeira est considérée par plusieurs comme étant l'art de lutter à l'intérieur de la danse et de danser dans la lutte. En résumé, la capoeira est un jeu. Venez découvrir cet art brésilien avec l'équipe de Capoeira Brasileira. | Capoeira is seen by some as the art of fighting within a dance and dancing in a fight. To sum up, capoeira is a game. Come and discover this Brazilian art with the Capoeira Brasileira team.
Samedi 21 Juillet
SAMBA – Valerie Chery 11h/11AM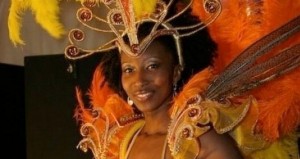 La Samba, une danse de salon? Peut-être! Mais aussi l'une des danses les plus complètes et exigeantes. Ce rythme entraînant, propre au carnaval de Rio, sollicite chaque partie du corps. Frénétique et surtout… défoulant! | The samba, a ballroom dance? Maybe. But also one of the best rounded and most demanding dances. This enthralling beat, tied in with the Rio carnival, calls upon all parts of the body. Frenetic – and it lets off steam!
Dimanche 21 Juillet
DANSE AFRICAINE – Oumar N'diaye Martinos 12h15/12:15PM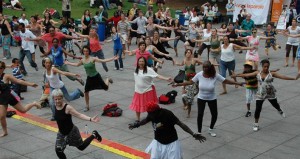 Orchestrée par ce maître danseur chorégraphe du Ballet National de Guinée, cette méga classe annuelle de danse africaine est célèbre. Ne la ratez pas! | Orchestrated by this master dancer and choreographer with the Ballet National de Guinée, this annual African dance mega-class is famous. Don't miss it!
Pour plus d'informations, rendez-vous sur le site officiel au www.festivalnutisdafrique.com
For more informations, check the official website www.festivalnuitsdafrique.com